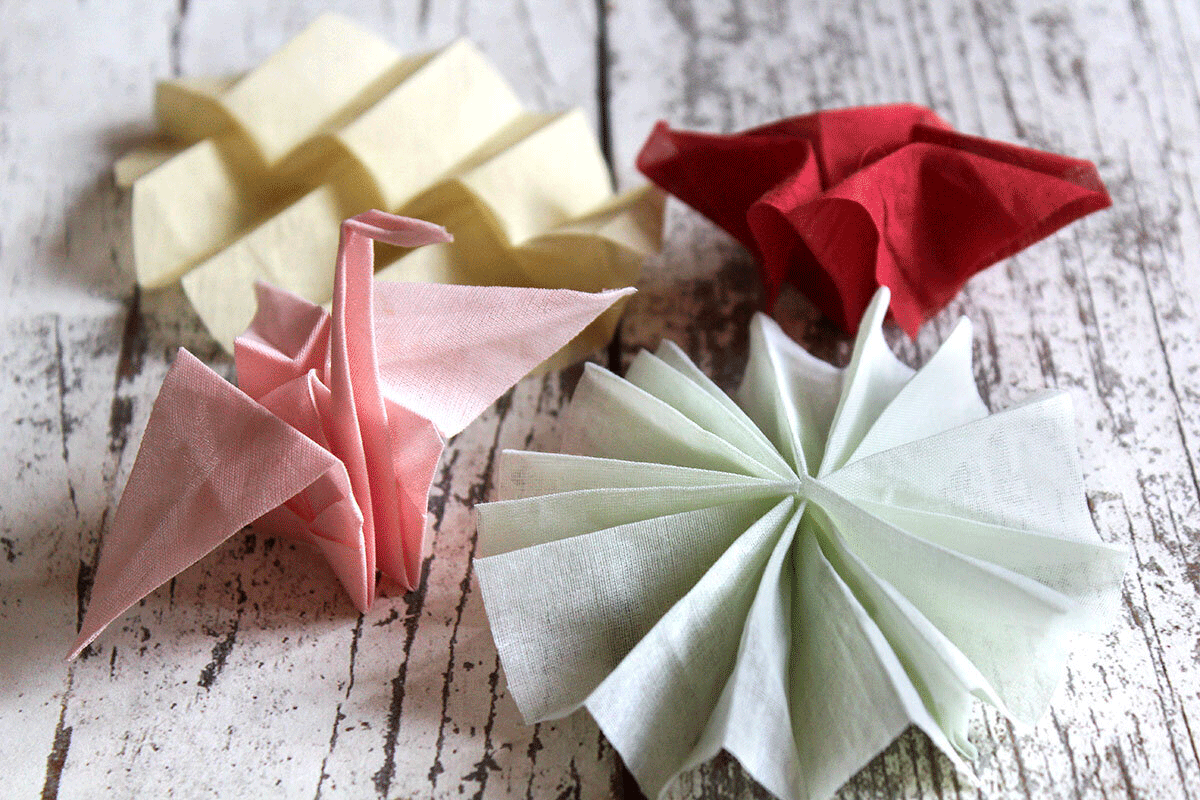 Cotton Organdie
14 August 2019
Cotton Organdie is a stiff crisp cotton which is easily folded and manipulated into sharp pleats and points. It's a fine, light and translucent cloth.
It is made when a simple plain weave cotton is passed through a short acid wash at a high temperature followed by a neutralising cold wash. This gives it a permanent crisp finish. You can find organdie in various types; some stiff and some less so. The cotton yarns are combed before weaving to give the fabric a smooth finish.
Organdie is often used by costume makers, fashion designers, milners and artists among others. It can be layered to add volume and body to garments and the structure of the fabric lends itself to beautiful folds, pleats and ruffles. Cotton organdie can be used to create decorative shapes in textile art and even in origami. It can also be used for window blinds as it's translucent quality let the light through. 
You can wash cotton organdie in the washing machine and it will keep it's rigidity and structure. Organdie may relax a little under the heat of the iron but it will retain it's crispness when cooled. Sew with a fine needle to avoid large holes in the cloth. French seams look best.
We have a wide range of coloured Cotton Organdie available
online
.