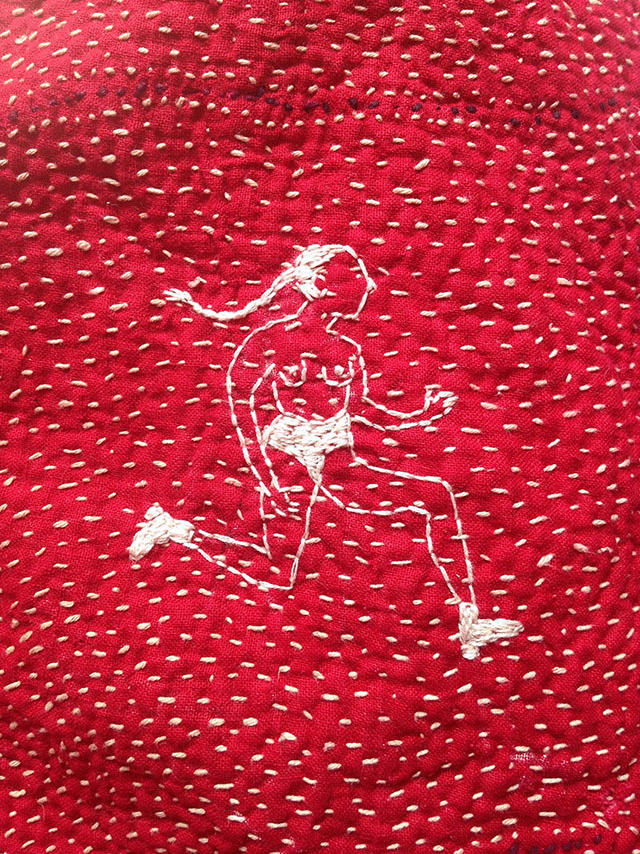 Olivia Hayward - Mending And Adorning
26 October 2019
Some of our vintage Banjara textiles have been lovingly restored, hand stitched and mended into the most enchanting cushions by the wonderfully talented Olivia Hayward.
Imperfections and signs of age in a textile are something to be cherished and the process of visible mending such as patching or darning can transform a garment or piece of textile into a new treasure.
Olivia studied costume design and childrens illustration and her embroidery shows influences from both.
"I remember finding a book on embroidery stitches in my aunts kitchen and trying to memorise my favourite stitches. I learnt darning through a YouTube tutorial so I could mend my Granny's old cardigan. Darning is fairly new for me, I love it because it's practical and an art form. I literally cried when I taught myself how to darn as it's something I will always come back to. Being able to keep garments living for longer and in that way keeping memories close to my skin for longer is important to me."
"Living with a disability I have a lot of spare time often spent in bed, embroidery is a wonderful way of escaping my pain as I can rest but also put all my focus into creating something beautiful."
Visit Olivia's Instagram @olivia_a_hayward to contact her regarding commissions and craft swaps.