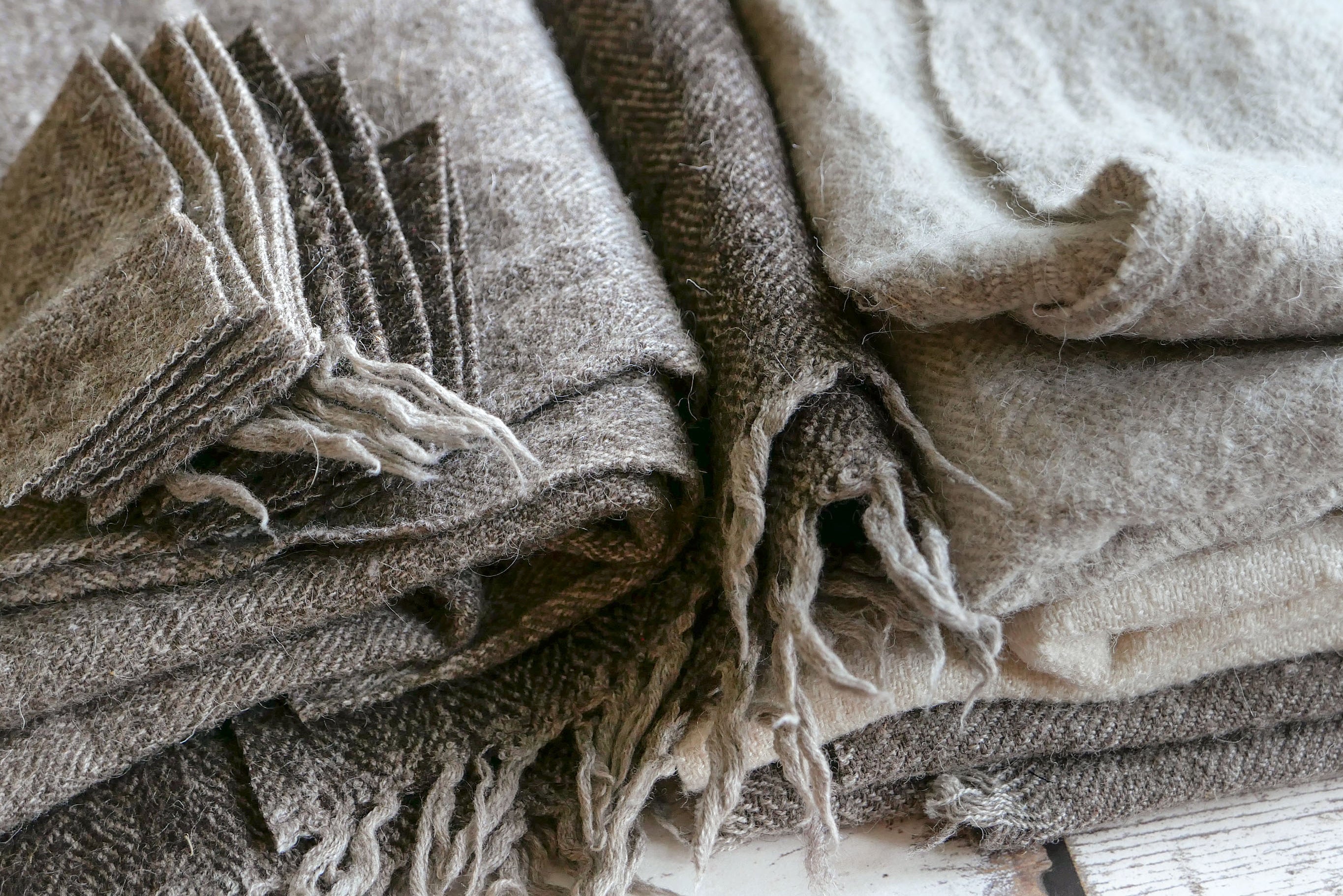 Wool Khadi
20 September 2023
The term Khadi refers to a hand-spun and handwoven cloth made from natural fibres in India, Pakistan and Bangladesh. Khadi is most commonly woven from cotton but can also be made from silk and wool. In the 1920's, Mahatma Gandhi promoted khadi cloth to help boost the Indian economy by reducing foreign imports. The idea was to generate employment in rural areas, in order to redistribute wealth outside of the main cities and to improve people's self-sufficiency.
Our wool khadi specifically is made as part of a sustainable and socio-responsible initiative, set up to support and promote artisanal crafts, in which the process is entirely run & operated by the women of the Himachal Pradesh tribe.


Wool Khadi is a traditionally woven fabric in which every stage is done by hand using local resources. This artisanal process generates no waste and doesn't use any chemicals or electricity, creating a sustainable and eco-friendly means of production.
Wool khadi is often made from pure sheep's wool or, in this case, goat's hair. The fibres are sorted by their natural colour, and then spun into yarn on a hand-cranked spinning wheel called a 'Charkha' (pictured above.) These yarns are woven into fabric lengths on a hand operated loom, softened through a process of washing with soapnut, and then felted by hand to achieve this beautiful and unique Indian wool tweed.
The organic nature of the handmade wool celebrates the fundamental charm of natural resources, and any slubs, flecks and small knots in the weave tell the story of the fabric and add to its charm. By buying khadi we support local artisans and help maintain traditional production methods. 
As well as a beautiful fabric for coats and jackets, khadi wools are also popular for scarves, blankets, and cushions.
Visit our wool khadi collection here.