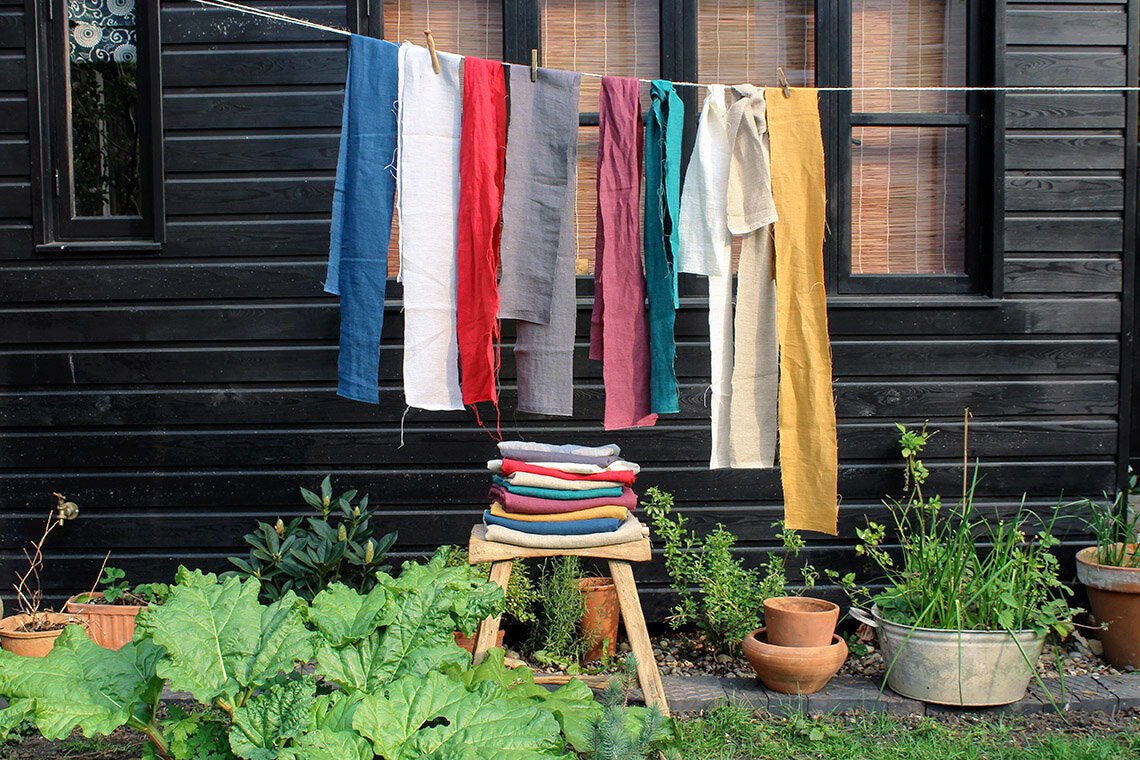 Linen
29 September 2020
Linen is one of the oldest textiles in the world and one of the strongest natural fabrics. Soft and drapey with a characteristic slubby texture, linen is a versatile fabric with properties that make it perfect for a variety of clothing, soft furnishings, bedding and table linen.
Linen is made from fibres in the flax plant, these fibres are hollow so they absorb moisture and allow air to move around naturally, making linen a popular fabric for keeping cool in summer. The fibres are very absorbent which means they're moisture wicking and dry quickly, they are also anti bacterial.
The production of linen is a labour intensive process. Fibres are removed from the flax stalks and spun into thread before being woven into fabric. Slubs and knots are a common occurrence in the weaving of these natural fibres and add to the story of their origin, rather than compromising the quality of the fabric. Linens can come in many different weights and finishes; they can be coarse and heavy, washed and soft and even brushed. Natural fibres are perfect for dyeing and we have linens an a huge variety of colours, but linen is also incredibly popular in its natural oatmeal colour.
Linen is very comfortable to wear and gets softer with every wash. Flax fibres are incredibly strong so linen is a very durable fabric that ages well, making linen products beautiful heirlooms that can be mended and cherished.
Visit our Linen collection here.