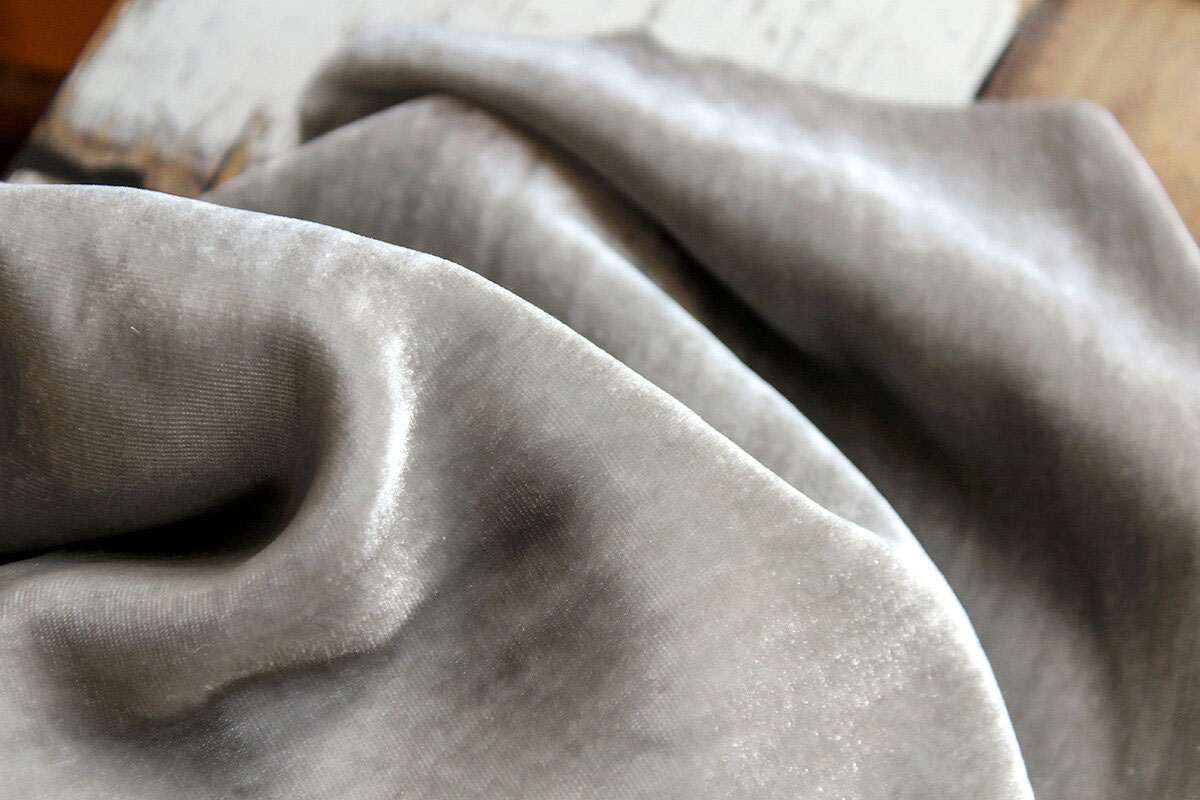 Velvet
14 October 2019
Velvet is a woven fabric with a dense pile on one side that is soft and lustrous. It can be made from cotton or synthetic fibres but is traditionally made of silk. Velvet originated in the Far East and, because of the high production costs, was a fabric associated with aristocracy.
Velvet is made when two layers of fabric are closely woven together face to face and then cut apart to expose the pile. There are various production methods that produce velvets with different finishes. For example patterns can be embossed into the pile or designs can be burnt out – a technique called devoré. Crushed velvet is made by twisting the material when it's wet, or by pressing the pile in different directions. Our silk velvet is a mixture of silk and viscose, meaning it is suitable for devoré. It also dyes well, with the silk pile taking on a slightly different shade to the viscose backing.
Silk velvet is a luxurious fabric that we stock in a mixture of dark jewel tones, brighter pastels and coral shades. It drapes well and reflects the light when it moves, so looks beautiful draped around the home or on the body.
Our silk velvet is dry clean only if you want to keep it looking good as new, but we like it washed, roughed up and a bit crushed looking. When cutting out and sewing with velvet make sure the pile is going in the same direction on all of your pieces.
Silk velvet is available in a range of colours from our online shop.